Loudoun Marketing and Branding Services
Leverage our skills and experience to create the best marketing strategy for your company.
Branding is the process of developing an identity for your company, or organization, in the public eye. Done correctly, the result will help promote your business for years to come.
The Loudoun based Wicked Design staff carries decades of experience in helping some of the largest companies in the world gain online or print attention from every type of demographic.
Whether you need a full branding campaign, or simply touches made to your existing efforts, Wicked Design is here to help. We help companies and organizations create memorable products and presence while for promoting their efforts.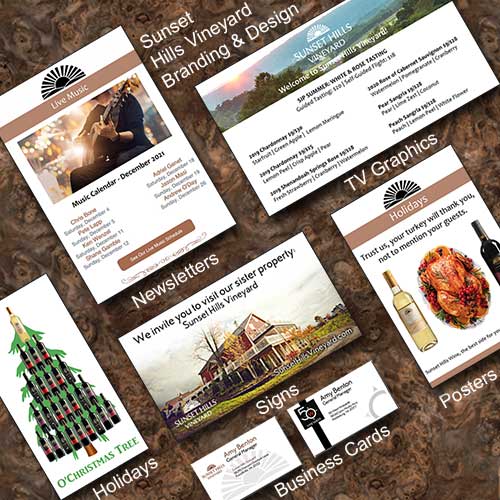 Branding Development Process
We interview you to learn about your vision, goals, and customers. Your words are then transformed into drawings and design that accurately reflect professional brand disposition.
Branding may include development of your logo, style guides, consistent graphics across all platforms, office documents, signage, and even email signatures.
Professional design and attention to detail gets noticed by your prospective clients. This is why you should hire a design company that has a broad history of branding and marketing success.
Marketing Strategy
With your branding package complete, you are now ready to market your products and services. There are many forms of marketing today, but methods have evolved over time. Aside from traditional newspaper and magazine print ads, you may also consider effective use of social media, printed materials such as rack card or brochures, sponsoring events, or local digital advertising.
Each of these marketing methods has value. Some will reach certain demographics and ages, while others will not. That's why knowing your goals is critical. All of your marketing efforts should be organized and planned with specific goals in mind. Then, the effectiveness of your efforts should be measured to gauge success.