Designing a website for Loudoun places you adore
Close to Home
There is a terrific sense of satisfaction gained in supporting places and people you know, with design and love. Often my clients are owners and/or operators of businesses and organizations in the Loudoun County, Virginia area. Living and working in those same areas you will naturally consume products and services where you live, especially nowadays. My kids and I have enjoyed Bears Den over a period of many years. When I learned of the opportunity to support Bears Den with a fresh web design, I was excited. I had an opportunity to support a place my family cherishes.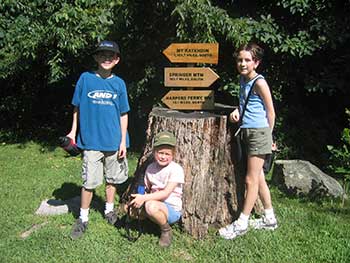 Over the years, I brought family to this place to explore, photograph (photos in header & footer), hike, nap, night trips, day trips, and even hung photos inside. I've done several photo shoots here, including the header and footer images on the website. I photographed yoga instructors there, various groups, fog, rainbows and rain and snow and more. This place has literally been a part of my life.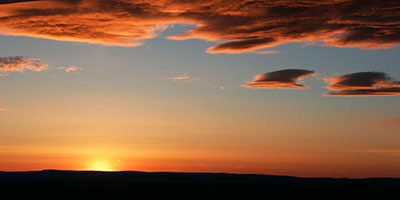 A little history of Bears Den: Built in 1933 by Dr. Huron Lawson, a professor emeritus in obstetrics and gynecology at The George Washington University, and his wife Francesca Kaspari. Since then it has changed hands until the Appalachian Trail Conservancy (ATC) purchased it in 1984. There was no Worpdress design then.
Today, it serves the public in many ways including: A hikers hostel, a campground, for day trippers, trail hikers, photographers and more. With the new Bear Chase Brewery across the street, this location is busier than ever. Located along the top of the Appalachian Mountains in Bluemont, Virginia, both venues can experience the wildest of weather patterns. From sun to storm in a matter of minutes. They don't call it Mount Weather for nothing.
I approached the new web design to reflect the history, environment, and use of Bears Den. Because the hostel rests within nature, and its visitors are drawn to nature, it seemed obvious that the site should reflect that environment. This means leveraging use of natural textures, few straight lines, and natural beauty. You can see this in the ragged lined photos, tree back buttons, and soothing nature-like colors. The experience should mirror the venue at hand. Using tools like Photoshop and Inkscape, the web graphic components were sculpted into shape and uploaded into WordPress.
Because a high percent of web visitors will be using phones when viewing the Bears Den website, a responsive clean user interface was required. This means that the desktop version of the website needed to automatically transform to fit a mobile device. The web content will reshape itself to any width of smart device used. All modern WordPress websites need to have this capability today. This is why all Wicked Design websites are designed to support mobile from the start.
The former website did not support mobile devices. This mean visitors needs to zoom and pan to locate information they required. Extra steps will cause web visitors to navigate elsewhere. The website design process needs to account for the number of steps required to complete an action. Too many steps and users will drift away.
The results of these efforts can be seen and measured using tools like Google Analytics. These type of tools can reveal how may visits occurred on each page, how long they stayed, the referring URL, page paths, basic geographic locations, and more.
Delivering value above website development
Wicked Design consistently delivers great value to clients by leveraging decades of experience with design, marketing, business, branding and more. Gained by supporting some of the largest corporations, we're able to recognize opportunities for you to maximize your budget while extracting the most success. We have a long history of delivering on this, going over and above what other graphic and website design companies provide.
In the past, Bears Den simply asked folks to call or send an email if interested in volunteering. Today, submitted volunteer inquiries are automatically categorized by interest area and sent to the proper contact(s) immediately. This allows the caretakers to remain focused on operational aspects more closely. Online web forms can create terrific efficiencies with communication flow.
We also introduced ways for the hostel to raise more donations, and making paid parking easier for visitors. Using an online payment system like PayPal, buttons were included on the new website. Now folks wanting to donate could simply click on a button. In addition, QR codes were created and printed allowing driving visitors to pay with their cell phones. Enabling ease-of-use features can help organizations grow. Often just a few simple changes can lead to extraordinary results.
In closing, it is immensely rewarding to support something that is a part of your life. You feel closer to it, and the community where it lies. It goes beyond simply designing a marketing vehicle that can help draw more attention, but almost grows like a virtual appendage. Loudoun County is where my heart is.
Visit the website that we launched in November of 2020: https://BearsDenCenter.org.