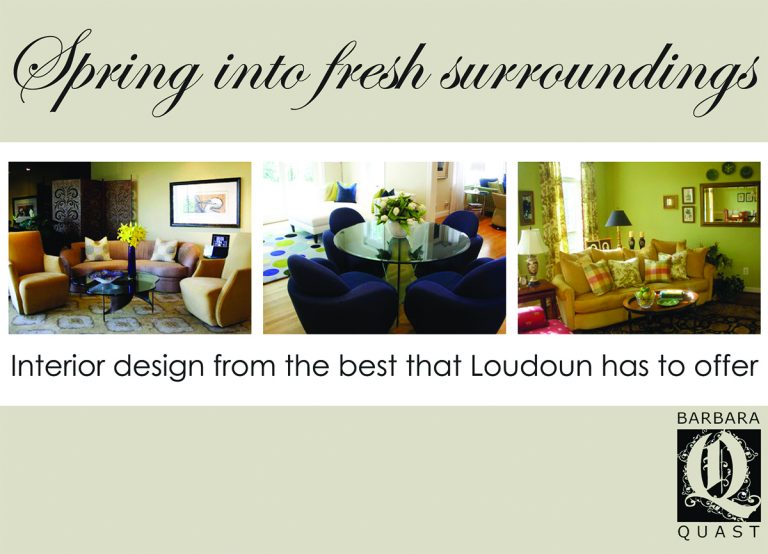 Barbara Quast was voted the Best Loudoun County Interior Designer of 2012. To leverage this distinguished award, she chose to conduct a marketing campaign to further increase awareness of her fine designer skills. She contacted Wicked Design to create print advertising and sales cards for this effort.
The sales card would be distributed in various ways, including direct mail. The multipurpose card needed to be designed for flexibility in mind.
The final note card design incorporates three photos of her Interior Design projects, blanked with a light taupe and appropriate font choices. Her distinctive logo brandishes the lower right portion of the card design.  The attractive front design is elegant to view and simple to understand the message.
Barbara resides in Purcellville and offers free consulting. She can be reached at 703 431 2031, or q [@] beesequast . com.
Learn more about the Graphic and Print design services that we offer: Wicked Design Graphics and Print Media. Loudoun Graphic Design services for all.